Note: LikesASAP has moved to Followfast.com! Followfast is built on the same platform as LikesASAP, but it is faster and more reliable. Visit Followfast.com to create an account!
What Is LikesASAP.com?
This site will help you to increase your fans or earn money ASAP.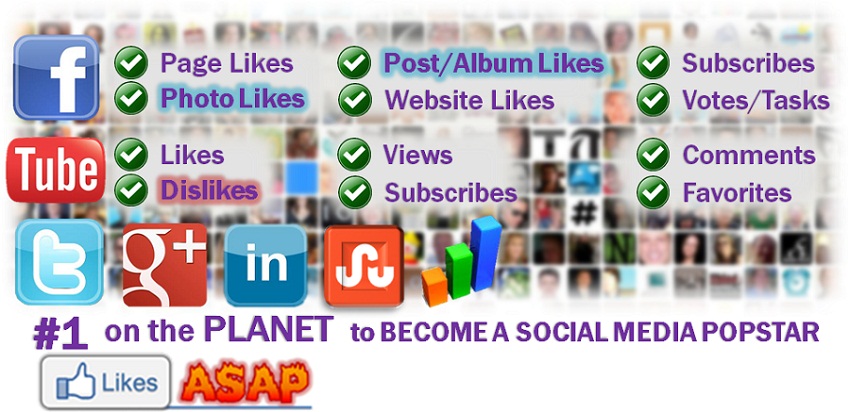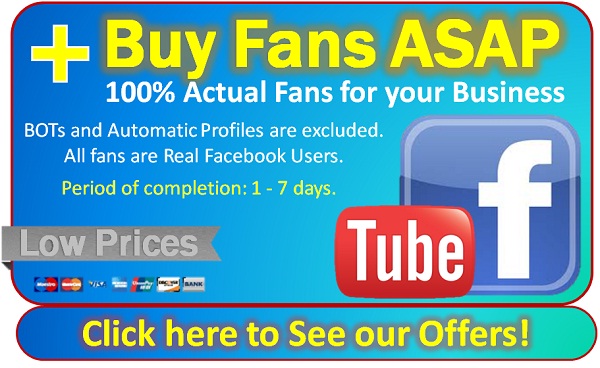 How it works?
Get Free FaceBook Likes, Comments and Photo Likes with this Simple and Fast system.
Get Free LIKES for All of your Posts on Facebook.
Get FaceBook Votes for your contests, Get People Answer your Questions on FaceBook.
Get Free Wall-Posts on your FaceBook Pages.
Get get Free YouTube Views, Likes, Dis-likes, Comments, Favorites and Subscribers for your videos.
Get get Free Google Plus hits for your sites.
Get get Free Twitter Followers for your account.
Get get Free Instagram Followers and likes.
Get get Free Websites Hits and have more real visitors.
Have RSS feed? Add now and get all products/posts updated daily with NO effort.
We detect and prevent Un-Like and Un-Plus actions, so LikesASAP always Clean!


In Two Words: LikesASAP.com is what you are looking for!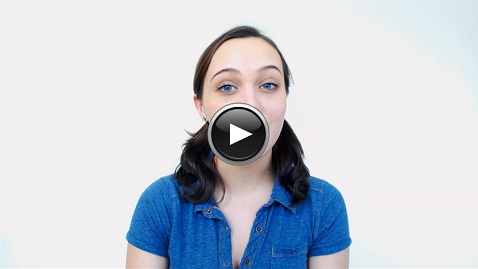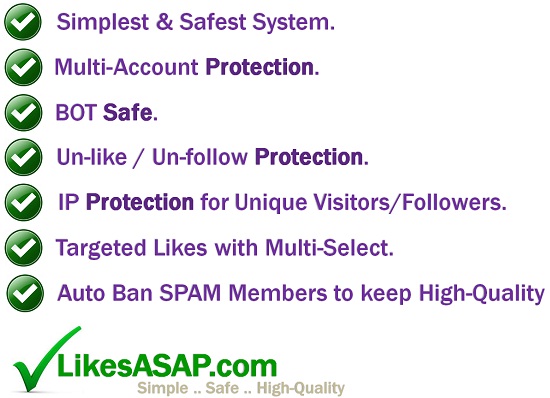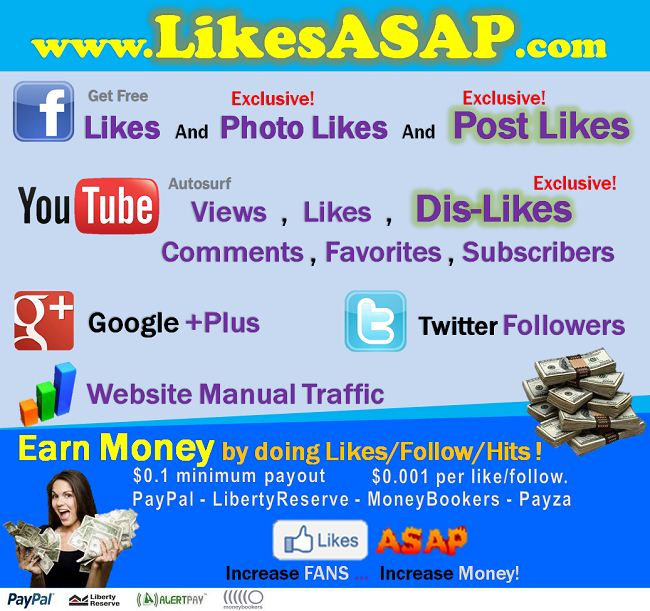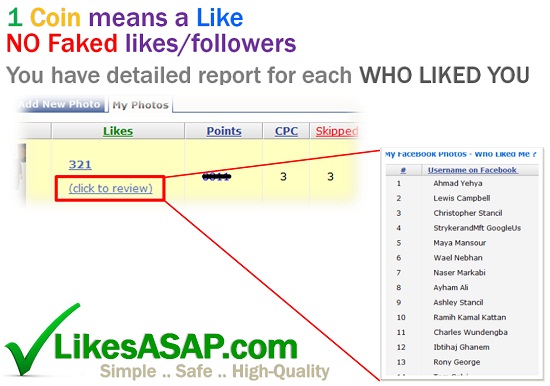 How it Works?
This is an exchanging network where people share Facebook Likes, View YouTube videos, provide Google-Plus or Visit Websites. In return they get points. These points can be used to get additional fans or convert points to money for cashout.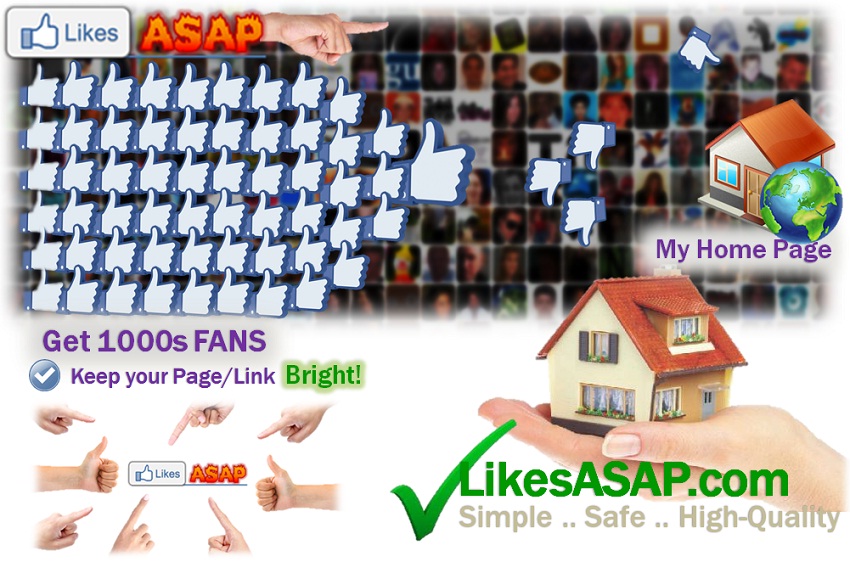 FEATURES
Get 75 Points daily bonus per 15 clicks.
Get 175 Points daily bonus per 100 clicks.
50 Points signup bonus, and 50 Points per referral bonus!
Get 10% Points of each referral bonus!
Easy Facebook likes/shares/Photo likes/Post likes/Votes/Comments/...etc.
Easy Google Plus+ exchanger with Un-Plus Detector.
Easy Twitter followers exchanger.
Easy YouTube Subscribe/Likes/Dislikes/Comments/Fav exchanger.
Easy YouTube views exchanger. (Auto-Surf)
Easy Websites Hits exchanger. (Manual-Surf)
EARNING
Get Paid $0.003 per Facebook like, Twitter follow, Google Plus or Traffic Hit!
Low $1.30 minimum PayOut
Get 0.01 signup bonus
Get 10% of your referrals with unlimited refers.
PayPal & AlertPay/Payza & OkPay supported
NO need to deposit to Start Earning!
NEWS
Twitter Tweet Likes Functionality Added.
Pay Outs Increased by 25%. (new)
SoundCloud Likes & Follow are now available. (new)
MySpace Connections functionality is introduced. (new)
Reverbnation Followers functionality is added.
New Small Jobs section is added.
Pinterest functionality added. You are now able to share/pin URLs.
New Referral System: Get 10% Points of each referral coins!